So many of my readers have been asking for this, I know I'm a bit late to the party but I'm very pleased to announce a new edition of the Ultimate Exposure Guide now available for the Sony PXW-FX9 full frame digital camera!
There is no doubt around the excitement of the feature rich FX9 full frame digital camera, a camera that now combines DNA from its predecessors but adds completely new features such as dual ISO, a full frame sensor, the new S-Cinetone gamma with a variable contrast curve that "adapts" to the actual scene brightness, and much much more.
My work has mostly been narrative and controlled set work (commercials & food) and my go to camera is still the PMW-F55 + R5 RAW recorder which has been really working really well for me, so well that I got so good at coloring "Sony footage" the last 7 years that I've been getting hired to color everything from TV series, commercials and narrative films! But I recently had the chance to spend the last few months with the FX9 camera and am really impressed by its clean image and gorgeous tones that to be honest I have not seen on previous Sony cameras going back to my first super 35mm camera – the Sony PMW-F3. While the FX9 does have a few quirks that would be annoying for any long time Sony shooter, overall I think it is a very well rounded camera.
While the concept of S-Log tricked out to the masses around 10 years ago starting with the Sony F3 and eventually Alpha series mirrorless cameras, by now most people have been accustomed with how to work with it, when to use it and when not to, and how to properly expose it. I feel a little like an "Ultimate Exposure Guide" is no longer needed with all the great information available these days on other websites, videos, and camera groups on Facebook but having said that I think as Sony cameras continue to become more complex and offer new gammas, new exposure features, and possibly other features that can impact how you set exposure – I'm confident that the exposure guide I wrote for the FX9 picks up where the previous Sony camera exposure guides left off.
The new FX9 guide is 37 pages and contains 10,900 words in total and the charts, diagrams and tables serve as a way to have fast and easy reference to information you might need all in one convenient place.
As always I keep my promise that as any new updates to the guide (corrections or just to address new features that come out with firmware releases) are made they are provided for FREE to all those who have previously purchased it.
Below is a full list of the sections and sub-topics, enjoy!
Section Topics:
Exposure:

Fundamentals
Dynamic Range
The Crux of S-Log
S-Log vs RAW

Standard, Hyper and S-Cinetone Gammas:

Dynamic Ranges
Key Differences
How to Expose them

Exposure Methods:

Grey Card
White Card
Light Meter
Zebras
Monitor
Auto ND

CineEI Mode

Overexposing
Underexposing
Tips and Cautions

LUTs Primer:

Introduction & Uses
Sony's Implementation of LUTs
Download Sony Official LUTs
Overview of Sony LUTs
Exposing while using LUTs
LUT exposure chart
Differences, Use, Caution and Tips

Light Meters:

Introduction
Meter Basics
Metering Modes

Rating your camera ISO
Digital copies are now available through my new website www.ultimateexposureguides.com
About the author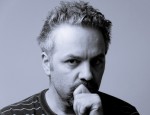 Dennis Hingsberg is an award winning cinematographer and professional colorist based out of Toronto Canada, and founder of StarCentral Inc. – a video and film production company specializing in 35mm film production and film related post production services. Dennis also works as a paid consultant managing post production workflows for TV and film related projects.