A chart floating around Facebook indicating camera requirements is making a bit of a buzz online, especially amongst Sony cinema camera owners since the PXW-FS7, PMW-F55 and F65 models are listed – but not the poor little brother (or sister) the PMW-F5!
Naturally speculation ensued and in a nutshell the likely reasons the F5 is not listed could come down to a few very basic things:
The stock PMW-F5 does not shoot in 4K internally, it requires a paid upgrade to record XAVC 4K internally to SXS cards.
The FS7II offers Rec-2020 colorspace while the F5 does not. (Odd because they share the same sensor)
Rec2020 was added via firmware 7.01 but only for the F55, not the F5.
So what's the likely explanation for NetFlix excluding the PMW-F5? Honestly I think it just comes down to somewhat of an oversight by NetFlix by looking at "stock" camera specs. The PMW-F5 with AXS-R5 or AXS-R7 can easily record 4K in RAW and deliver in the log format and color space requirements if you actually read the specific requirements.
On the subject of Netflix requirements, here's a link to the full requirements for both production and pre-production which are definitely worth reading and understanding before embarking on your journey of possibly shooting for NetFlix – "Production and Post-Production Requirements v2.1 NetFlix"
Was a good scare, but for F5 owners I honestly wouldn't be worried! Do remember there is a $14k upgrade to convert an F5 to the F55? :/
What are your thoughts? Will the PMW-F5 make the cut? Comment below!
About the author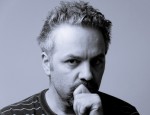 Dennis Hingsberg is an award winning cinematographer and award winning producer based out of Toronto Canada, and founder of StarCentral Inc. – a video and film production company specializing in 35mm film production and film related post production services. Dennis also works as a paid consultant and resource on managing post production workflows for TV and film related projects.