Picking up where my previous Ultimate Exposure Guides for the F5, F55, and FS7 left off – I wanted to let all my visitors and subscribers know that I've released a new version of my exposure guide specifically for the latest Sony super35mm camera – the PXW-FS5!
Since the advent of log based gamma curves on more mainstream cameras by Canon and Sony (C100 to C500 and FS5/F5/F55/FS7 respectively) the internet has grown rampant with tips and information on how to best expose and work with these log based gammas. For some it has been difficult to understand how to get the best results exposing for S-Log while for some it has taken a considerable amount of time to perfect. Others new to S-Log are still learning the ins and outs of it.
As of late proper exposure has become a hot topic in the newer generation of Sony cameras (FS5 right up to the F55) due to the extremely rich feature set and capabilities offered by the cameras. For example these cameras offer S-Log 3 and S-Log 2 gamma curves, Standard and Cine Gamma modes, and more and more shooters and cinematographers are looking at how to lower noise by using overexposure techniques as well as utilize 3D LUT's on external monitors for monitoring and learn how to set exposure this way.
With just under 10,000 words, this 31 page guide is completely dedicated to breaking everything down into its simplest and most practical form in ways that make sense. It combines real-world situations and scenarios and avoids focusing on only the technical – although it's also there for those who want it.
I am certain that many will find this to be the most practical and easy to follow guide written to date on the subject, and now conveniently all in one place. I look forward to sharing this book with fellow DP's, cameramen, and filmmakers working with these remarkable and impressive cameras by Sony.
Section Topics:
Exposure:

Fundamentals
Dynamic Range
The Crux of S-Log
S-Log vs RAW

Standard and Cine Gammas:

Dynamic Ranges
Key Differences

Five Exposure Methods:

Grey Card
White Card
Light Meter
Zebras
Monitor

Exposing with LUTs (via external monitors)
Light Meters:

Introduction
Meter Basics
Metering Modes

Rating your camera ISO
Digital copies are now available through my new website www.ultimateexposureguides.com
About the author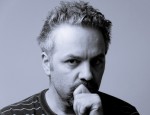 Dennis Hingsberg is an award winning cinematographer and award winning producer based out of Toronto Canada, and founder of StarCentral Inc. – a video and film production company specializing in 35mm film production and film related post production services. Dennis also works as a paid consultant and resource on managing post production workflows for TV and film related projects.