This post updated August 30th 2017 to reflect new firmware version 4.02 on the FS5 camera
The PXW-FS5 is the newest super35mm camera being added to the Sony lineup of F-series PXW and PMW (CineAlta) cameras. Below is a full summary of the differences between models as you go down from the PMW-F55 camera. Prices will be summarized at the end again.
The differences between the F5/F55 are:
– silver FZ mount ring on F55
– global shutter on F55
– 1250 base ISO (F55) vs 2000 ISO (F5)
– 4K internal comes with F55. It is an upgrade on F5
– Ability to record HD proxy while recording internal 4K XAVC is part of the $1000 4K upgrade for the F5
– F55 supports Sony CA-4000 4K Live Fiber Adapter
– CFA (Color Filter Array) on F55 is the same as on the F65 and is wider than film according to Sony. The CFA on the F5 (and lower models) are more limited to "rec709" color space. It's mostly only evident if shooting specific types of lights, RGB, neon, etc.. day to day you're not going to really see any major difference and also remember that all our displays are limited in colours that can be displayed anyways.
– F5 weight is 7.8 lbs, F55 weight is 7.85 lbs (bodies only)
– Retail price for F5 is $16,490 USD. F55 is $28,990 USD
– Sony SXS Pro+ Plus media $8.40 per GB
– Sony XQD Media with SXS Express Adapter $4.40 per GB
The FS7 is basically the F5 but:
– No SR RGB 4:4:4 or SR RGB 4:2:2 available on the FS7
– No side LCD
– FS7 has e-mount vs FZ
– FS7 has LANC remote port for use with smart grips
– FS7 has audio pots
– FS7 has XAVC-I and XAVC-L (Long) codec
– FS7 has dual XQD media card slots vs SXS
– FS7 battery mount is BP-90 vs v-mount
– FS7 needs XDCA interface to output RAW and is limited to 12-bit RAW versus 16-bit.
– FS7 can not record HD proxy and 4K XAVC to internal cards. It can only record HD proxy when recording 4K RAW to external AXS-R5 recorder
– Supports metabones speed booster
– Has same native ISO of 2000
– Bug: FS7 can not show WFM during optimal LUT use
– FS7 weight: 4.4 lbs (body only)
– Retail price $8000 USD
– Sony XQD Media with SXS Express Adapter $4.24 per GB
The FS5 is mini version of the FS7 but:
– Does not support 3D LUTs – but via gamma assist incorporates Sony LOOK 709(800%)
– No CineEI mode
– RAW available only with paid upgrade
– Has variable digital ND filter built-in
– Has Auto ND function
– Uses standard industry SD slots
– 4K (UHD) only available in 8-bit 4:2:0
– Uses cinegammas over hypergammas – no fundamental difference however
– Only AVCHD & XAVC-L available (No XAVC-I)
– 2 channels of audio vs 4 on FS7
– Native 2000 ISO in SLOG – now the same as FS7 as of firmware version 4.02
– Up to 30fps in UHD 3840 x 2160 (FS7 will do up to 60p in UHD 3840×2160)
– Up to 60fps in HD only
– 120fps using full sensor full HD for 16 seconds
– 240fps using full sensor full HD for 8 seconds.
– Weight of FS5 is 1.825 lbs (body only)
– Price of FS5 is $5600 USD
– Sandisk Extreme Pro SD media (Class 10) $0.74 per GB
– Cannot record internally AND have external use of output ports
Pricing:
PMW-F55 $28,990 USD
PMW-F5 $16,490 USD
PXW-FS7 $7,999 USD
PXW-FS5 $5,599 USD
About the author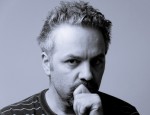 Dennis Hingsberg is an award winning cinematographer and award winning producer based out of Toronto Canada, and founder of StarCentral Inc. – a video and film production company specializing in 35mm film production and film related post production services. Dennis also works as a paid consultant and resource on managing post production workflows for TV and film related projects.