SDI is the predominant and preferred (and sometimes only interface option) digital video interface to route from a camera to external monitors for monitoring on set, wireless video senders (Teradek, etc..) or even broadcast video uplink systems such as LiveU, Dejero, etc.. but what happens when these systems only support HD in 60i and you are shooting in 24p?
Since the F55 doesn't implement any internal 2-3 pulldown (a method to store 23.98p in 60i) sending 23.98p/24p to other systems or devices may not work or be compatible. There is also a double whammy with respect to the signal over HDMI when recording in 23.98/24p as well – Sony implemented some type of variation to the PsF when sending 24p over HDMI which resulted in almost ALL monitors being used for external monitoring to no longer be compatible with the F5/F55. Sadly very few manufacturers were able to address this via firmware updates so it left many people to have to scramble to alternative solutions.
A few years back I had started a well known thread on the Sony F5/F55 forums under the alias starcentral asking Sony to address this but it was later confirmed Sony would be unable to do anything about it. Likely they just did not incorporate the needed technology or internal processing to perform a real-time 2-3 pulldown in the camera. Interestingly enough the Sony PMW-F3 incorporated such a pulldown in that model camera and many of us would have expected this to make it over to the next generation.
So this is where the MD-HX Decimator comes to the rescue! It can take 23.98 or 24p from either the SDI or HDMI ports of the F55 camera and convert it to 60i or in fact any desire format including resolution changes, for example it can convert 1080p to 720p… or even lower! Using the decimator you could even use it to covert Sony's proprietary 24p over HDMI to a "normal" version that many monitors and devices would then be compatible with although HDMI being somewhat a flimsy connector I would opt to use the SDI output from the camera to the MD-HX decimator and then go HDMI out from it to the monitor.
In fact this is what I did with my test when I was generously loaned a MD-HX Decimator from the folks over at Toronto Camera Retnals & Sales. Seen in the photo at the top of this post I have the Sony F55 via SDI going to the MD-HX  Decimator, and from the MD-MX decimator via HDMI to an old Philips 22″ computer monitor. Absolutely brilliant – I might even start using this as an onset directors monitor!
If the decimator only had some 3D LUT capability it would definitely be a bonus since internal 3D LUTs on the F55 are crippled in certain situations on the camera. Lastly please do note this model of the decimator is limited to HD resolution and does not support 4K but the F55 can output HD via SDI or HDMI when the camera is in 4K mode.
Let me know if you're using a MD-MX decimator in your kit?!
About the author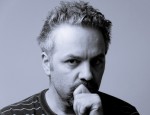 Dennis Hingsberg is an award winning cinematographer and award winning producer based out of Toronto Canada, and founder of StarCentral Inc. – a video and film production company specializing in 35mm film production and film related post production services. Dennis also works as a paid consultant and resource on managing post production workflows for TV and film related projects.