I haven't got my actual hands on the new C700 recently announced by Canon but I have reviewed the initial specs and features of the camera, and since I've been getting asked a lot for my feedback or comments on the camera I thought I would share some initial thoughts and impressions, particularly in relation to the Sony F55 which I've now owned for 3.5 years since it was first released in March 2013.
First, I am no stranger to operating and DP'ing jobs with Canon DSLR's and C series cameras. I've shot everything from live concerts and music videos to PSA's, product commercial spots, and even worked as stills photographer for high end product shots in studio environments all with Canon products and lenses.
Off the bat there's no question the C700 certainly delivers. Priced at around $34k USD ($28k for body and $6k for OLED VF) and $2k more for the global shutter version, this camera is designed to be an "A" camera and workhorse on everything from feature films, broadcast TV, sports, documentaries and surely more.
The camera is capable of recording 4K and features a 4.5K CMOS sensor with a global shutter version. The dynamic range is 15 stops for the non global shutter version, and 14 stops for the GS version. Somewhat surprisingly the camera offers an internal ProRes codec capable of recording in 4K resolution in 10-bit ProRes 422 HQ  (unlike the Sony F5/F55 which with an extra $1000 board offers ProRes but is limited to recording only in High Definition resolution). Note however – the 4K ProRes codec on the C700 is only available up to 30fps but does offer higher frame rates in 2K regular and 2K cropped mode. (looks like maybe no pixel binning which Sony implemented for frame rates above 60p)
The Canon C700 will also be RAW capable using an external recorder providing up to 120fps in 12-bit 4K RAW. The F55 features 16-bit RAW using the AXS-R5 recorder and with the newer AXS-R7 recorder can record 16-bit 4K RAW in up to 120fps, and 2K RAW in up to 240fps.
I haven't read anything about 3D LUT loading capability on the C700 yet but I suspect that even if it does not support user loadable 3D LUTs like on the F55, it will have a "View Assist" option same as is found on the C100 and C300 cameras. This let's you view the image "normalized" in the viewfinder when recording C-Log to the media.
As Canon did on previous models there will be both an EF and PL mount version of the camera and apparently Canon will switch mounts if needed through their service centers and even allow the sensor block to be upgraded to global shutter if desired. Now that's service!
I haven't seen any images from the C700 yet (this pointed out to me after I published my article https://www.youtube.com/watch?v=lrxNy8cQjIA) but in normal Canon tradition, I'm expecting very clean image at high ISO's around 6400 ISO and possibly even higher thanks for their advances in image processing and reaching extraordinary signal-to-noise ratios. Many of us including myself love the image from Canon camera's and Canon glass, so the images from the C700 will surely not disappoint.
We'll see some other neat things that will likely pull the camera slightly ahead of it's competition; from IP based streaming support to dual pixel CMOS AF offering quick and fast auto focusing capabilities. It's hard to say what other features may be included by the time the camera starts shipping, or what current specs may even change or improve by then.
In closing although Canon is always late to the party when releasing a new camera with features that have been out for a while, the C700 will no doubt eat into future sales of Sony F5 and F55 cameras. The only thing that would help further propel the C700 into the market is a slightly better price. Currently it sits very close with the F55 in terms of price.
What are your thoughts? Is one camera better than the other? Comment below!
About the author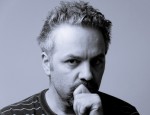 Dennis Hingsberg is an award winning cinematographer and award winning producer based out of Toronto Canada, and founder of StarCentral Inc. – a video and film production company specializing in 35mm film production and film related post production services. Dennis also works as a paid consultant and resource on managing post production workflows for TV and film related projects.